Dear Parents and Students,
I can't believe September is upon us and we are almost finished with our first quarter. Sixth grade has had a great start to the school year! Don't forget to be checking your emails for our weekly news and updates. You can also find our weekly newsletter located under Updates and Announcements. Our newsletter goes over what the students are learning about each week, reminders, and schedules.
Ms. Long
6th Grade Students of the Month: August
Ayden, Luka, Larry, & Deshon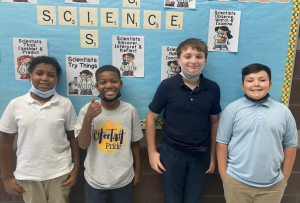 Pawsitive Referral Recipients: Check out our photo gallery below to see who gets nominated each week!